Welcome to USWebworx, LLC a Madison Ms website design single member agency!
What does USWebworx offer to our potential customers? I am glad you asked.
I offer:
Website Design, creation, redesign, e-commerce, hosting, domain name purchasing, hack recovery, security, professional email, one on one service, professionalism and integrity!
Oh so now you want details on the acronyms above, well OK, but I warn you it's a long detailed read, which I could and will blog about in the future as well and when I do I will link it here for you that didn't want to read it! To those who know what it is and are ready to get started please Click Here this will take you to my Questionnaire/Contact Form.
Web Design according to Wikipedia
Website Hosting according to Wikipedia
One on One, Professionalism and Integrity Traits:
Google Me and read my reviews, Look at my business profile on Facebook and Read my Reviews for USWebworx, LLC.
If the above links don't open properly just Google USWebworx LLC or USWebworx, LLC and do the same for Facebook to read my glowing reviews from the few who took time to write them, I don't badger or ask for reviews I think it is rude but I do appreciate reviews as it lets me know how I am doing! The biggest boost for me though is a recommendation aka Word of Mouth (WOM) beats anything Google can do for me because WOM is truth from a current client!
One on One - I don't work with more than 2 clients a month so that I can answer questions and help each customer through the setting up of emails and signatures and security.
Word's I Live By
Hebrews 11:6 NLT
"And it is impossible to please God without faith. Anyone who wants to come to him must believe that God exists and that he rewards those who sincerely seek him."
What you don't need when you come to USWebworX: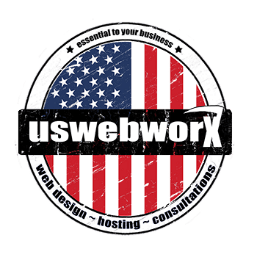 I own my servers so no need to search for the best price, I only host sites I build and I WILL NOT build you a website on anyone else server, non negotiable. I refuse to work on any server but my own.
You do not need a know it all attitude
You don't need to worry about forgetting to renew because I help you set everything up
You don't need to have multiple people doing things related to your web presence, I cover it all as a single member agency.
No need to have the Web Designers Lingo Handbook, I talk to you in layman's terms and make sure you understand it.
No Need for a brothers cousin with a Computer Science Degree to assist, I am happy being a one man team and I never take on more than I can handle (usually 2 clients a month and no more)
No I am not hiring nor will I ever sub contract the work out without us 1st talking about it. I don't use middle people, you deal directly with the owner.
Website Questionnaire Below
USWebworx - Promises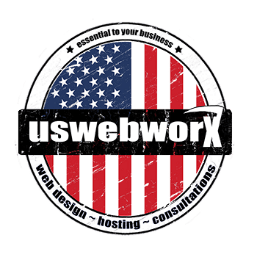 No Matter Where you are and No matter what type of website design you need, US WebworX can handle it and every aspect of it;
Affordability, Honesty, Reliable, Responsive are just some of the keywords used to describe us by current clientele.
*Free Secured Sites does not include e-commerce websites as credit card companies require a stronger encryption, even if using Stripe or PayPal.
We currently have openings for 1 new client. (Updated November 2023)
As a small business we prefer to work with 2 clients a month and never more than 3 at a time